Call us on 01685 846666
A holistic integrated solution for truly personalised diabetes care
With a compact, all in one device, you have everything you need to convert your smartphone into a blood glucose monitoring system.
The Dario Smart Meter plugs directly into virtually any Android and iOS smartphone. For a full list of compatible devices, please click here.
Meter, lancet, and test strips are stored in one convenient, pocket-sized device
The acclaimed Dario app provides personalised insights in real-time to help visualize your progress
This unique, scalable engagement platform enables the monitoring, coaching and remote management of patients when they need it most.
Improve patient outcomes with real-time patient generated clinical and behavioural data (see below).
Reduce cost of care with smart analytics for better population management
Streamline workflow by approaching the right patients at the right time to achieve the best results
...proven clinical outcomes
Dario helps its users quickly get in better control of their glycaemia. Empowering patients to better self-manage their diabetes results in improved clinical outcomes as evidenced in Dario's numerous scientific studies.

Dario users see a significant improvement of their medical outcomes: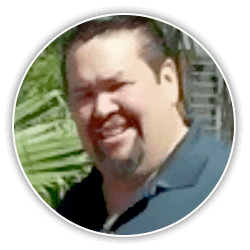 Franklin R
"challenge was being able to check my blood sugar anywhere with no obstacle or carrying a lot of equipment. With this tester and a smart phone you can check your blood sugar anytime and anyplace without worrying of carrying bag or wallets it fits in your pocket or purse."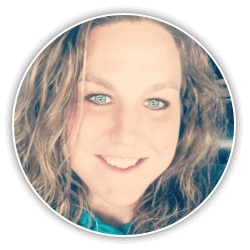 Heidi M
"I love How compact it is. I also love that I can afford it outside of my health insurance, since my health insurance covers my diabetic supplies so poorly. It is streamlined with today's technology. I love that I can easily track my numbers and see patterns and make adjustments on my own. Gives me a sense of independence."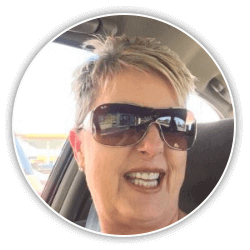 Jeanine C
"Checking your blood sugars is important. Having the right equipment is essential. Dario is small and easy to take anywhere, making it more convenient to check your blood sugars any place, anytime."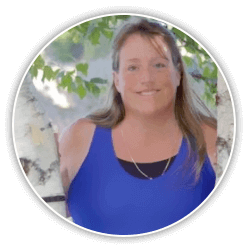 Jodi D
"LOVE LOVE LOVE my Dario! It is so convenient to have my meter on my phone and to have such a small device to carry with me--in the pocket of my purse. I actually have three of them. I have one in my purse, one in my night stand, and one in my gym bag. I know, kind of excessive, but so nice to be able to test WHEREVER I am and WHENEVER I need to do."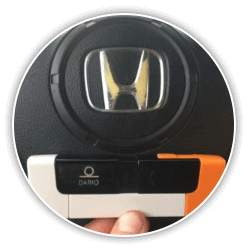 Julia M
"Dario has definitely helped me to pay more attention to my blood sugars and in doing so, lower them. Having my progress as my fingertips at all times is so helpful!"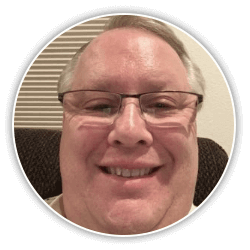 Kevin S
"Dario's management tools make managing diabetes easy. I love the compact size of Dario. It fits perfectly in my pocket."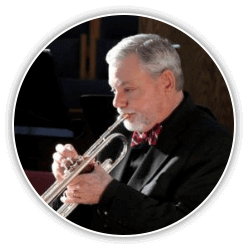 Mike C
"I enjoy the portability as well as the results stored into my phone. This saves me the dreary duty of recording my results in a log book. I also like that the unit is basically self-contained. With the monitoring of my results, I have been able to achieve better glucose control and have already lowered my A1c by a significant amount."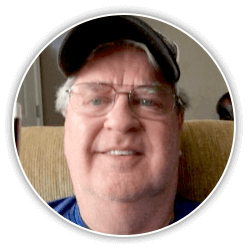 Roy R
"since being diagnosed I've always had difficulty taking measurements. That all changed with Dario. I now test at random times and keep notes for my Doctor and Nutritionist to see where my highs and lows are"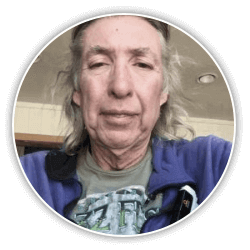 Tim H
"Dario is very handy for all the traveling I do. Having homes in two different states and traveling to both often, it is so easy to pack up my dario. I also really appreciate the great customer service. I had a problem with a pack of strips and the general manager called me back within hours and replaced strips immediately."
Improving Patient Outcomes - Notes and References
eA1C Ref: Decrease in estimated A1c for people in high-risk over a full year of users monitoring with a digital diabetes management system ADA 2028
Hyperglycaemic events 20% Ref: T2D Users of a Digital Diabetes Management System Experience a Shift from Greater than 180 mg/dL to Normal Glucose Levels with Sustainable Results ADA 2020
10% In-range readings Ref: T2D Users of a Digital Diabetes Management System Experience an Increase of In-Range Glucose Levels Linked to App Engagement ADA 2019
67% drop in severe hyperglycemic events (BG>400mg/dL) Ref: Impact of Digital Management on Clinical Outcome in Patients with Chronic Conditions: Diabetes and Hypertension ADCES 2020